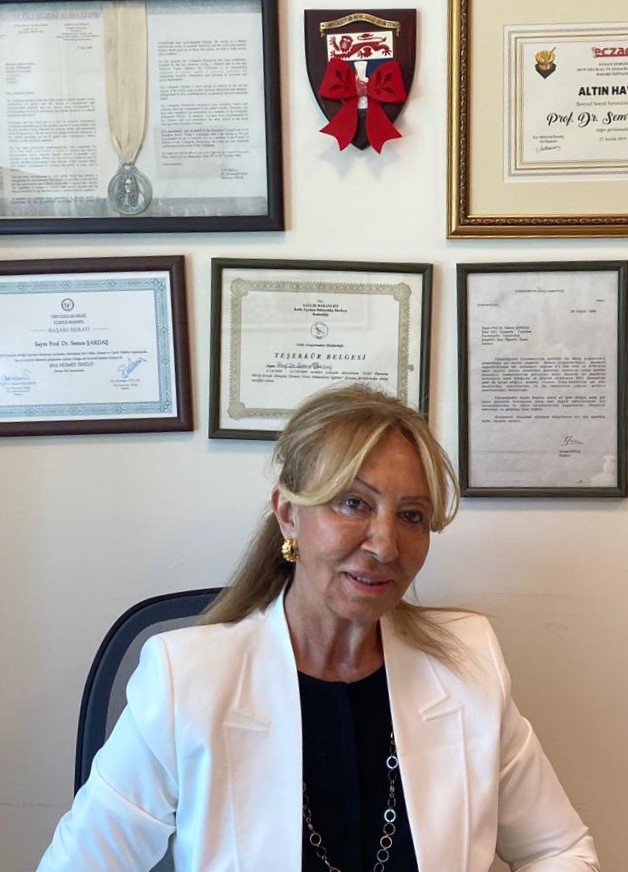 Prof. Semra Şardaş
Dean
Istinye University Faculty of Pharmacy aims to train "evidence based" and "8 Eight Star Pharmacists (8 * E)".
The knowledge, skills and competencies that a pharmacist must have were symbolized as 8 stars by World Health Organization (WHO) and the International Pharmaceutical Federation (FIP). These stars are "Caregiver, Decision-maker, Communicator, Manager, Lifelong learner, Teacher, Leader and Researcher".
Pharmacy practice is undergoing a major transformation in the world, and evolving from medication-centered pharmacy to both medication and patient centered pharmacy. Our country is naturally affected by this global transformation process. The Ministry of Health has officially initiated the program of raising pharmacists specialized in the fields of Clinical Pharmacy and Phytopharmacy, by selecting candidates through Specialty Examination in Pharmacy (EUS). The first exam was conducted in 2017.
Considering that medicine is transformed into "evidence-based medicine" and pharmacy into "evidence-based pharmacy" all over the world, future pharmacists will be using evidence-based databases every moment in their decision-making processes. Pharmacists who have the ability to reach the latest valid scientific evidence and have the competence to communicate -by using the most effective communication skills- and use the evidence-based information to the patients and stakeholders who need it, will be the most required and most sought-after pharmacists.
Prof. Semra ŞARDAŞ (Dean)
Prof. Mehmet İSBİR  (Member)
Prof. Abdullah OLGUN (Member)
Prof. Erdem BÜYÜKBİNGÖL (Member)
Assoc. Prof. İnci KAYIN (Member)
Assoc. Prof. Yasemin ÇIRAK (Member)
Dr. Levent ALPARSLAN(Member)
Prof. Dr. Semra ŞARDAŞ (Dekan V.)
Prof. Dr. Erdem BÜYÜKBİNGÖL (Profesör Üye)
Prof. Dr. Abdullah OLGUN (Profesör Üye)
Prof. Dr. Mehmet İSBİR (Profesör Üye)
Doç. Dr. İnci KAYIN (Doçent Üye)
Doç. Dr. Yasemin ÇIRAK (Doçent Üye)
Prof. Dr. Semra ŞARDAŞ  (Eczacılık Meslek Bilimleri Bölüm Başkanı)
Doç. Dr. İnci KAYIN (Temel Eczacılık Bilimleri Bölüm Başkanı)
Dr. Öğr. Üyesi Levent Alpaslan (Eczacılık Teknolojisi Bölüm Başkanı)
Dr. Öğr. Üyesi Ayça Bal ÖZTÜRK (Dr. Öğr. Üyesi)